California Approves Rule Change to Allow NPs to Treat Without Physician Supervision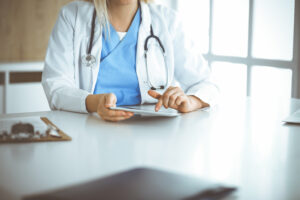 In an update to Assembly Bill 890, which Governor Gavin Newsom signed into law in 2020, the California Board of Registered Nursing has approved rules which will allow qualified nurse practitioners to treat patients independently of a physician's supervision. 
"We're very excited," said Cynthia Jovanov, president of the California Association of Nurse Practitioners. "This [rule change] means that if I want to do a mobile clinic in Skid Row, I don't have to be held hostage by paperwork to get a partnering physician who may not have the same desire." 
While the rule change provides opportunities for appropriately qualified NPs to see patients without physician oversight, state board officials made clear that the text of the law is not without guardrails.  
According to the law, NPs who have completed three full-time equivalent years or 4,600 hours of practice and are in good standing may treat patients outside the supervised setting of a physician or surgeon. They must also "practice within the limits of their knowledge, experience, and national certification."  
Should the occasion arise, NPs must also "consult and collaborate with other healing arts providers based on the clinical condition of the patient to whom healthcare is provided and establish a plan for referral of complex medical cases and emergencies to a physician and surgeon or other appropriate healing arts providers." 
California NPs and lawmakers hope that this change will make it easier to connect healthcare professionals with patients who may not otherwise have access to high quality care.