Technology, Healthcare, and the Internet of Things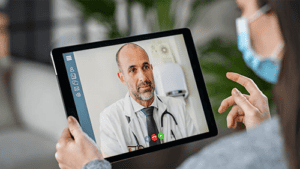 Technology helps drive healthcare delivery. Electronic health records, electronic device data-sharing ability, patient portals, and data mining are constantly changing to meet the needs of the consumer and clinician. Remote and home monitoring devices have radically changed how patients can remain at home, reducing unnecessary trips to the office or ED through the use of global information networks.  
Experts estimate that by 2029, the "Internet of Things" (IoT) healthcare market has a predicted growth of $246.5 billion. In the next 6 years, experts estimate the number of mobile connections to healthcare software to more than double. 
Recommended course: Incorporating Telehealth & Telemonitoring Into Practice: Strategies for Success 
The Internet of Things 
The Internet of Things (IoT) has become the norm. Insulin pumps, ingestible sensors, remote patient monitoring and cardiac devices such as pacemakers can quickly transmit information between patient and provider that results in quicker interventions. Wound care has expanded patient access through the use of a smartphone camera to allow clinicians to analyze wounds remotely. Patients with COPD and asthma can have their flow-time, volume-time, and air flow rates calculated via a built-in microphone audio system in a smartphone. 
Possible downsides 
Predictably, these technological advances are vulnerable to security attacks and at risk of compromise any time a mobile phone is used to access information. This places health system EHRs at risk.  
Additionally, patients need to ensure that they have enough power on their smartphones and enough device memory to support these remote applications. Security models need further refinement to stay ahead of the attackers who target this technology.  
However, the convenience of this technology is unarguable and allows clinicians freedom from their desktops or laptops. Newer security technologies and countermeasures are necessary as our health care technology continues to evolve. Evidence-based data is necessary to help stay abreast of this growing field of practice.  
References