FDA Approves First Over-the-Counter Birth Control Pill in the U.S.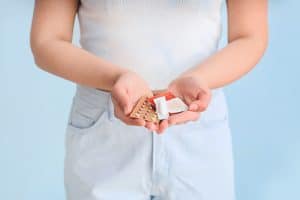 On July 13, 2023, the FDA approved Opill (norgestrel) tablet for nonprescription use to prevent pregnancy. Opill is the first daily oral contraceptive approved for use in the U.S. without a prescription.  
Recommended course for NPs: Contraceptive Update 
"Today's approval marks the first time a nonprescription daily oral contraceptive will be an available option for millions of people in the United States," said Patrizia Cavazzoni, M.D., director of the FDA's Center for Drug Evaluation and Research. "When used as directed, daily oral contraception is safe and is expected to be more effective than currently available nonprescription contraceptive methods in preventing unintended pregnancy." 
Opill, also known as the "mini-pill," contains one hormone, progestin, and is taken daily. It was first approved by the FDA as a prescription in 1973.  
According to the FDA, almost half of the 6.1 million pregnancies in the U.S. each year are unintended. Unintended pregnancies have been linked to negative maternal and perinatal outcomes, including reduced likelihood of receiving early prenatal care and increased risk of preterm delivery, with associated adverse neonatal, developmental and child health outcomes. 
"This is a monumental decision," said Dr. Melissa Simon, a professor of clinical gynecology at Northwestern University. "OTC birth control is available in over 100 countries, so we've been behind in availing safe, effective methods such as this oral contraceptive pill to individuals who are trying to avoid pregnancy."  
Nonprescription availability of Opill may reduce barriers to access by allowing individuals to obtain an oral contraceptive without the need to first see a health care provider. Experts hope that availability of nonprescription Opill may help reduce the number of unintended pregnancies and their potential negative impacts. 
The timeline for availability and price of this nonprescription product is determined by the manufacturer. Other approved formulations and dosages of other oral contraceptives will remain available by prescription only. 
Read the full press release here.