COVID-19, Flu, RSV: Seasonal Vaccine Updates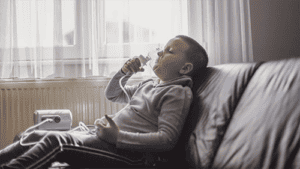 Now that the new COVID-19 bivalent vaccine is readily available, some healthcare professionals are questioning the safety of administering multiple vaccines at once. 
In addition to influenza and COVID-19 vaccine, the RSV vaccine is also available, as is the shingles vaccine. It's a hard sell to many patients who are concerned about "so many vaccines at once." The CDC and WHO both agree that it is safe to receive both influenza and COVID-19 vaccines at the same time.  
Recommended course: Infectious Diseases: Influenza, RSV and COVID-19. Emerging or Here to Stay? 
Understandably, many patients may express vaccine hesitancy. As healthcare providers, it's our duty to educate patients with science and facts. We must emphasize the importance of staying up to date with vaccinations to reduce illness, hospitalization and death, especially those with co-morbidities. 
Combination vaccinations 
Combination vaccinations (also known as synchronous vaccination) increases compliance while boosting immunity. Scientists are working towards a combination of both influenza and SARS-CoV-2 vaccine. Manufacturers of SARS-CoV-2 vaccines are currently in early-stage clinical trials for combination vaccinations against influenza and SARS-CoV-2. The results from these trials will not be readily available until further information is gathered from these studies.  
COVID-19 vaccines (Pfizer, Moderna and Novavax), influenza vaccines (IIV4, RIV4), Pneumococcal conjugate vaccines (PCV13, PCV 20, PCV 15), and recombinant zoster vaccines (RSV) are all considered non-live vaccines and can safely be administered simultaneously. Live attenuated vaccines include ACAM2000 smallpox vaccine, live attenuated influenza vaccine (LAIV), and rotavirus.  
There is no evidence to suggest that non-live vaccines play any part in interfering with immune response. 
References