Click Login in the upper right-hand corner.

Click on "Forgot Your Password" as shown below.
Enter your username in and click the submit button.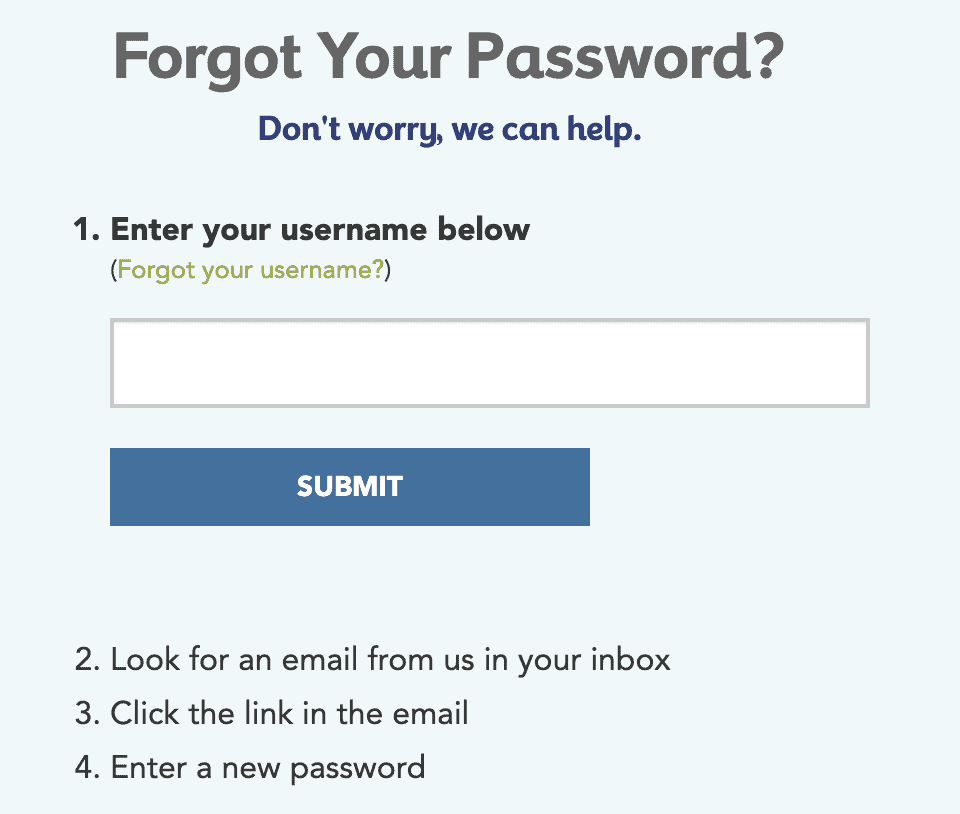 If you entered in the correct username, a password reset email will be sent to you within the next 10 minutes. If you don't receive the email, CHECK YOUR SPAM FOLDER, try again or contact us. If you've forgotten your username, please click here for directions.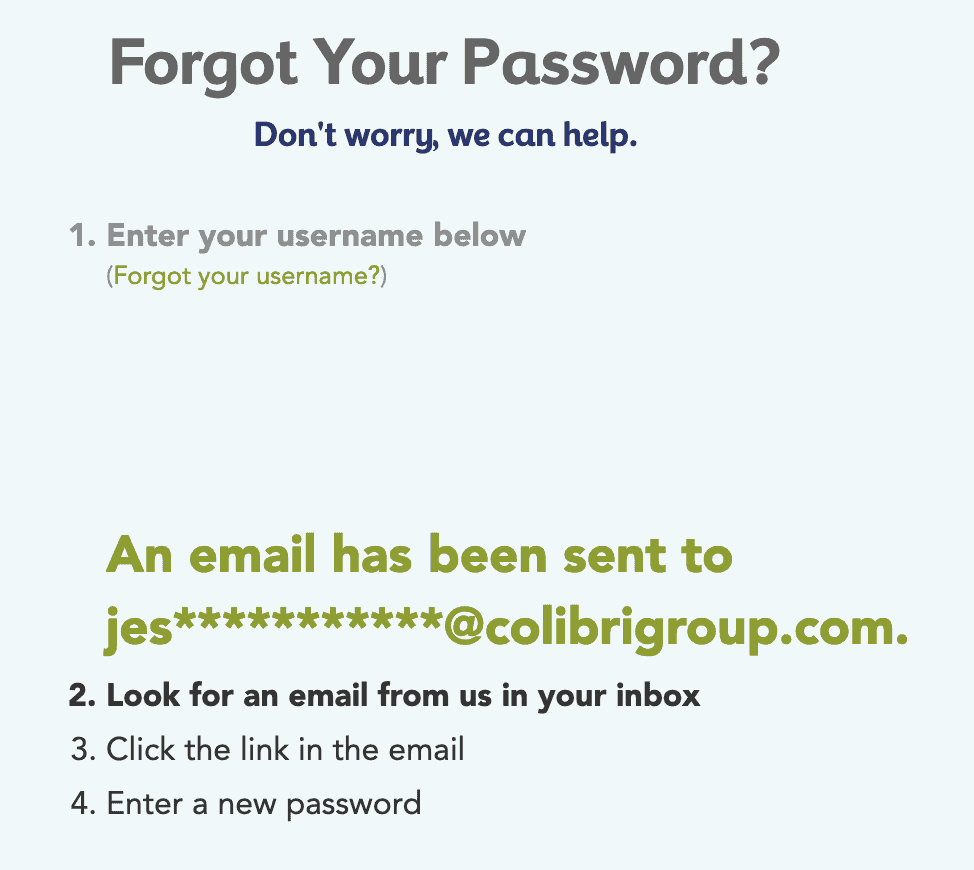 The email you receive from us will look like this. Please click the link to reset your password.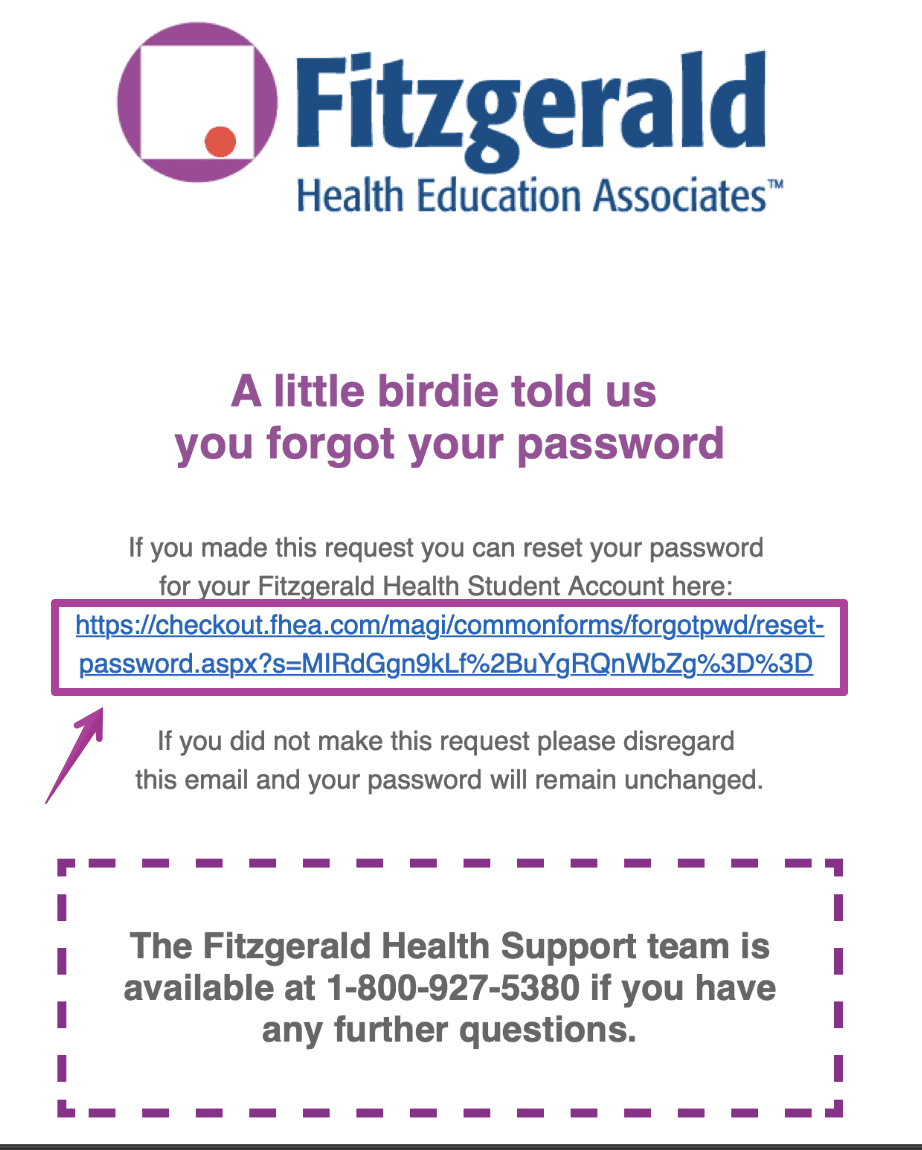 After you reset your password, click Login in in the upper right-hand corner and retry to sign in using the the new password.
Note: If you are still having trouble accessing your account contact us.
We'd be happy to help you gain access to your account.