Dr. Margaret Fitzgerald | President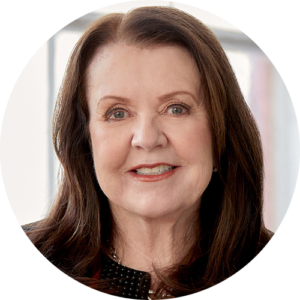 Dr. Margaret Fitzgerald DNP, FNP-BC, NP-C, FAANP, CSP, FAAN, DCC, FNAP is the founder, president, and principal lecturer with Fitzgerald Health Education Associates, (FHEA), an international provider of nurse practitioner certification preparation and continuing education for healthcare providers.
An internationally recognized presenter, Dr. Fitzgerald has provided thousands of programs for numerous professional organizations, universities, and national and state healthcare associations on a wide variety of topics including clinical pharmacology, clinical assessment, laboratory diagnosis, healthcare, and nurse practitioner practice. For more than 25 years, she has provided graduate-level pharmacology courses for NP students at a number of universities. In addition, she practices as a family nurse practitioner at the Greater Lawrence Family Health Center, Lawrence, MA.
Dr. Fitzgerald also holds a Doctor of Nursing Practice (DNP) from Frances Payne Bolton School of Nursing, Case Western Reserve University, Cleveland, OH, where she received the Alumni Association Award for Clinical Excellence and is also an Adjunct Associate Professor. Dr. Fitzgerald is a member of the Pharmacy and Therapeutics Committee for Neighborhood Health Plan in Boston, MA.
Dr. Fitzgerald is the recipient of the National Organization of Nurse Practitioner Faculties' Lifetime Achievement Award, given in recognition of vision and accomplishments in successfully developing and promoting the nurse practitioner role, the American College of Nurse Practitioner's Sharp Cutting Edge Award, the Outstanding Nurse Award for Clinical Practice by the Merrimack Valley Area Health Education Council, and one of the 50 Leaders in 50 Years by the Solomont School of Nursing, UMass Lowell. In addition, Dr. Fitzgerald received the Loretta C. Ford Lifetime Achievement Award from the National Nurse Practitioner Symposium for demonstrating longevity, integrity, professional achievement, and advocacy in advanced practice nursing. She is also a Fellow of the American Academy of Nursing and a charter fellow in the Fellows of the American Association of Nurse Practitioners.
Dr. Fitzgerald is a Professional Member of the National Speakers Association and is the first nurse practitioner to earn the Certified Speaking Professional (CSP) designation in recognition of excellence and integrity as a speaker. She is also certified by the American Board of Comprehensive Care as a Diplomate of Comprehensive Care (DCC), a designation available to DNP graduates who are licensed advanced practice registered nurses (APRN) and nationally certified in an APRN specialty. Dr. Fitzgerald is an editorial board member of The Nurse Practitioner, American Nurse Today, Prescriber's Letter, and Journal of Doctoral Nursing Practice.
She is widely published, with more than 200 articles, book chapters, monographs, and audio and video programs to her credit. Her book, Nurse Practitioner Certification Examination and Practice Preparation (now in the 5th edition), received the American Journal of Nursing Book of the Year Award for Advanced Practice Nursing and has been published in English and Korean. She has provided consultation to nursing organizations in the United States, Canada, the Dominican Republic, Japan, South Korea, Hong Kong, and the United Kingdom. Dr. Fitzgerald is an active member of numerous national and local professional organizations.