Fitzgerald Health Education Associates
Serving NPs Since 1989
Prepared 140,000+ NPs to pass exams
99%+ pass rate with an NP Pass Guarantee
Courses designed and taught by practicing, renowned NP experts

Fitzgerald Health Education Associates is accredited by the American Association of Nurse Practitioners as an approved provider of nurse practitioner continuing education.
Provider #070201.
Whether starting or advancing your career, Fitzgerald is here to help you succeed
Why Fitzgerald Health Education Associates?

32 Years Experience
Fitzgerald has been preparing & educating NPs with evidence-based education for 32 years
Highest Pass Rates
Fitzgerald NP review grads have a 99%+ pass rate

140,000+ Prepared for Certification
Using the Fitzgerald Review method, over 140,000 NPs have passed their boards

Extensive Pharmacology Continuing Education
Increase prescribing skills, maintain certification & stay current
In-Depth Clinical Continuing Education
Expand your clinical skill set & maintain certification

Enhance University Curriculum
Fitzgerald courses & testing compliment university NP curriculums
What NP Students and NPs Say About Us
Fitzgerald courses have earned an average of 4.7 out of 5 stars from 3,578 reviews. Read More
Felt Extremely Confident
Excellent preparation. I felt extremely confident taking the board exam and am happy to report passing on my first attempt.
- Erin Sratton, NP
Loyal Fan
I have been a loyal fan for over 20 years because your presentations are reliable, scientifically based and loaded with information.
- Heidi Welch, NP
I passed!
Great review course, not just for board preparation, but also for practice. I passed!
- Jamie Mcvicker, NP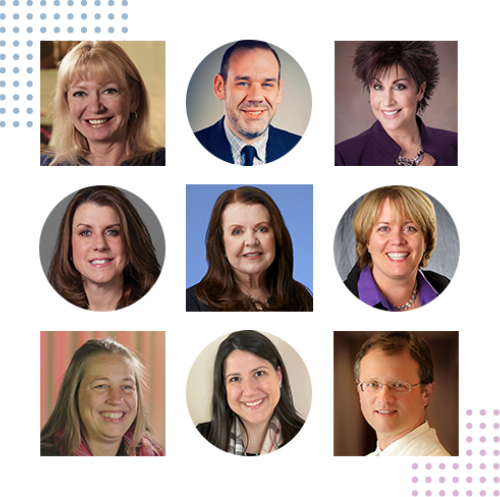 All Fitzgerald Course Are Designed and Taught by Practicing, Renowned NP Experts
Dr. Margaret Fitzgerald is a clinician, entrepreneur, award-winning author and speaker. She is founder of Fitzgerald, a leading national provider of NP certification preparation and CE.  Dr. Fitzgerald has contributed to the advancement of the nursing profession and practice through numerous publications and presentations. A sought-after national speaker, Dr. Fitzgerald is recognized for her pharmacology, clinical assessment and infectious disease expertise.  Dr. Fitzgerald practices at a federally qualified health center in Lawrence, MA, where for more than 3 decades she has provided family, primary, and urgent care. She serves on the PHarmacy and Therapeutics Committee at one of New England's largest HMOs. She is also Adjunct Associate Professor at Case Western Reserve University, in Cleveland, Ohio. A tenacious advocate, her achievements have earned her many honors.
SEE ALL FACULTY MEMBERS
Join our email list
Get new course alerts, newsletters and more delivered directly to your inbox