NP Settles Civil Suit for "Unlawfully Advertising As 'Doctor'"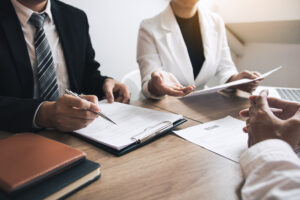 An NP from Arroyo Grande, California has settled a civil case with the District Attorney's Office Special Prosecution Unit, agreeing to an injunction and nearly $20,000 in civil penalties for allegedly implying that she was a medical doctor.  
Though she did not represent herself as a physician, in her online presence between 2018 and 2022, Sarah Erny, DNP, NP often referred to herself informally as "Doctor Sarah Erny," a practice common among healthcare professionals like chiropractors and dentists. She alleges that she was not presenting herself as a physician, but instead using her earned doctorate in nursing practice degree. 
However, where state law permits specially trained registered nurses to use titles such as "Certified Nurse Practitioner" and "Advanced Practice Registered Nurse," California's Business and Professions Code prohibits all but a select few healthcare professionals from calling themselves "doctor" or "physician."  
"We want all healthcare professionals to clearly display their education and licensure so that patients know who is providing their care," said District Attorney Dan Dow. "All forms of professional medical services advertising, including websites and social media accounts, must be free of deceptive or misleading information and must clearly identify the professional license held by the advertiser."