HHS Releases Updated Report on Long COVID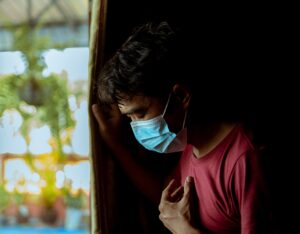 The U.S. Department of Health and Human Services has released an updated report on the symptoms of Long COVID.  
According to the CDC, roughly one in five Americans who had COVID-19 now have Long COVID. Long COVID can vary in presentation from patient to patient, with researchers tracking more than 50 conditions connected to Long COVID, leaving few organ systems untouched. 
Related: Assessing Mental Health During the COVID-19 Pandemic 
"COVID-19 impacts the entire body, which makes primary care management challenging for many providers. We are still learning why specific long COVID symptoms are present for certain people," said David Duong, HMS instructor in medicine at Brigham and Women's Hospital.  
"One patient may experience dizziness and sleep problems while another has chronic diarrhea or a rash," he said. "It's critical for clinicians to stay up to date on the latest data so they're able to better diagnose and co-manage long COVID with their patients."