First Drug to Treat Agitation Symptoms Associated with Alzheimer's-Related Dementia Approved by FDA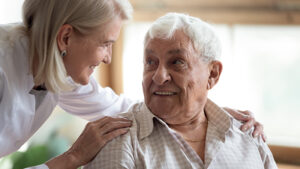 On May 11th, the FDA announced its supplemental approval of Rexulti (brexpiprazole) oral tablets for treatment of agitation in patients suffering from dementia due to Alzheimer's disease. 
Affecting more than 6.5 million Americans, Alzheimer's disease often indicated in behavioral and psychological symptoms, including agitation.
"Agitation is one of the most common and challenging aspects of care among patients with dementia due to Alzheimer's disease," said Tiffany Farchione, M.D., director of the Division of Psychiatry in the FDA's Center for Drug Evaluation and Research. "'Agitation' can include symptoms ranging from pacing or restlessness to verbal and physical aggression. These symptoms are leading causes of assisted living or nursing home placement and have been associated with accelerated disease progression." 
Drug effectiveness was determined through two 12-week, randomized, double-blind, placebo-controlled, fixed-dose studies. Participants in the study had a probable diagnosis of Alzheimer's dementia, scoring between 5 to 22 on the Mini-Mental State Examination, and had demonstrated agitative behaviors that required medication.