FDA Releases Draft Revisions to Blood Donor Eligibility Evaluations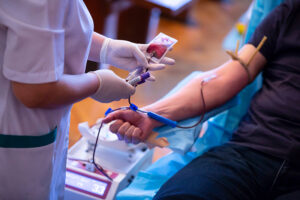 The FDA has released draft guidelines revising recommendations for evaluating blood donor eligibility. The proposed evaluative guidelines will include gender-inclusive, individual risk-based questions intended to reduce the risk of transfusion-transmitted HIV.  
"Maintaining a safe and adequate supply of blood and blood products in the U.S. is paramount for the FDA," said FDA Commissioner Robert M. Califf, M.D. "This proposal for an individual risk assessment, regardless of gender or sexual orientation, will enable us to continue using the best science to do so."  
If finalized, the proposed guidelines will expand the potential donor pool while maintaining protections to the U.S. blood supply.