FDA Recommends Approval for Two RSV Vaccines for Older Adults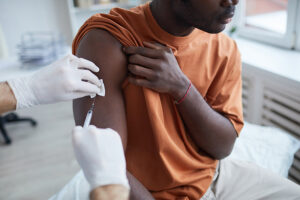 An FDA advisory committee recommended that the agency approve two RSV vaccines for adults, one produced by GlaxoSmithKline, one by Pfizer.  
On February 28, the Independent Vaccines and Related Biological Products Advisory Committee voted 7-4 to recommend Pfizer's vaccine. Research from Pfizer has shown that the single-dose shot reduced the risk of illness from RSV by as much as 86% among people ages 60 and up. 
On March 1, the committee voted unanimously to recommend the GSK vaccine for the same age group. A study in the New England Journal of Medicine showed that the GSK shot lowered the risk of symptomatic illness by 83% and of severe illness by 94% in people ages 60 and up. 
The FDA will undertake the approval process, which will may take several months. Should the vaccines receive approval, and the Centers for Disease Control and Prevention recommend the shots, these would be the first vaccines for RSV approved in the U.S.